Pergolesi: Ca'rezzonico Murano chandelier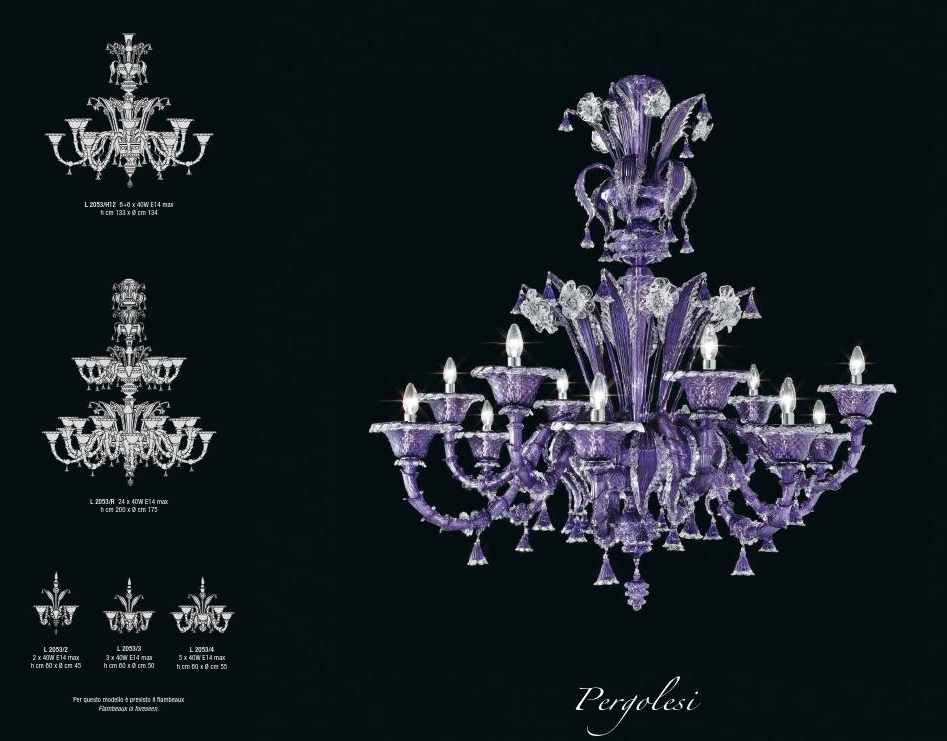 The most famous chandeliers of the Murano Formia International glassworks
This spectacular model of caress chandelier has been realized in many variations:
from wall lamps to ceiling lamps.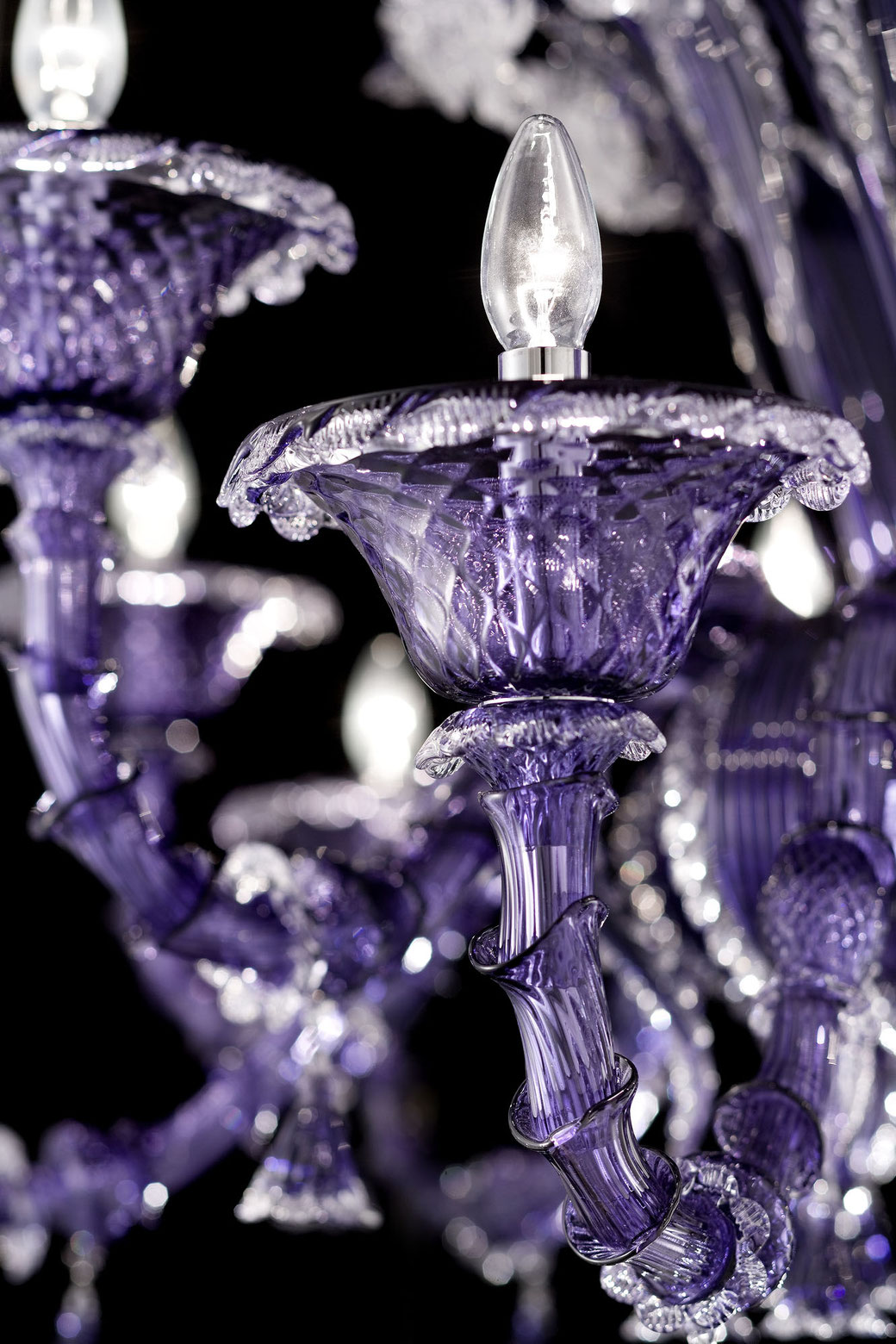 The details are a characterizing element in the realization of this ca'rezzonico Murano chandelier in blown glass.
Vetreria Formia International is a legend in the world of Murano glass.
The size, colour and number of lights are decided together with the customer and relate them to the environment where they will be placed.
To the great displeasure of all customers and lovers of the unique style of Formia International srl glassworks on 07/05/2015 turned off the ovens and closed the business.
Despite this, if you are one of the lucky owners of these Murano chandeliers and you have broken a component we can provide you with spare parts.