The Murano Bubble glass chandeliers are part of the series of modern blown glass chandeliers, they are characterised by bright colours and rounded shapes made with the technique of blown glass.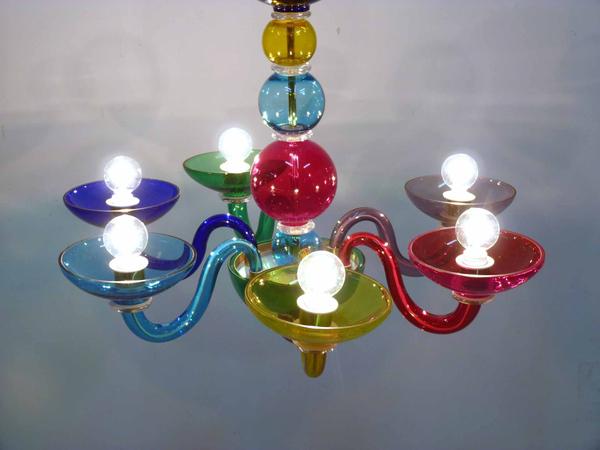 The technique of blowing glass is the oldest one, in this way, glass masters could create objects capable of holding food and drink. The first motivation for creating glass works, in fact, was to have objects of daily use, but soon the artistic flair of the Venetians began to produce pieces of very high quality and much appreciated by the nobility of the time. Blowing glass is only part of the production technique, shaping any piece is a sublime, sophisticated and complex art, which transcends simple craftsmanship and goes beyond. By interfacing with this material at a thousand degrees and shaping it, the Murano glass master was often seen as an alchemist, and from this alchemy wonderful works have been created over the centuries. But the fundamental characteristic of Murano glass is precisely this: each work is unique.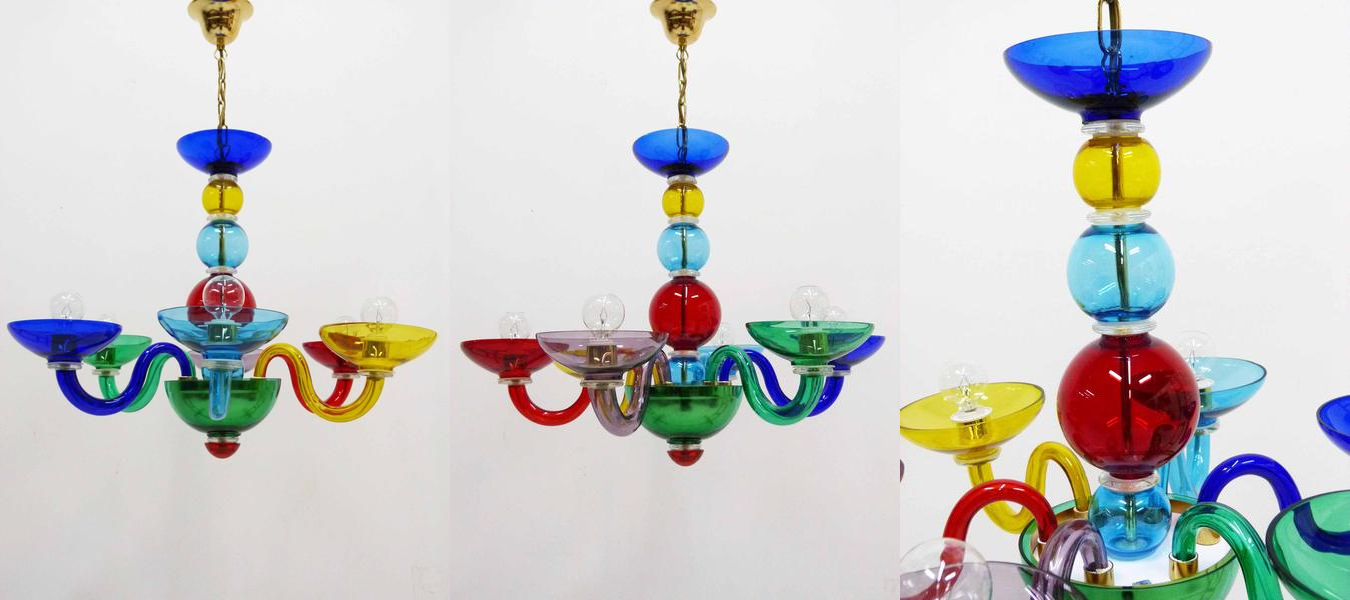 The Bubble Murano glass chandelier is characterised by the presence of coloured spheres that distribute light in a unique way. It is suitable for modern environments, to give liveliness to linear furnishings and tendentially monochromatic and is suitable for bedrooms, living rooms or dining rooms. It is always possible to customise the colours to suit any dominant colour and to choose the number of light points from three to twelve.
for all the lucky owners of a chandelier
Bubble Murano glass chandelier
the supply of spare parts is guaranteed for life