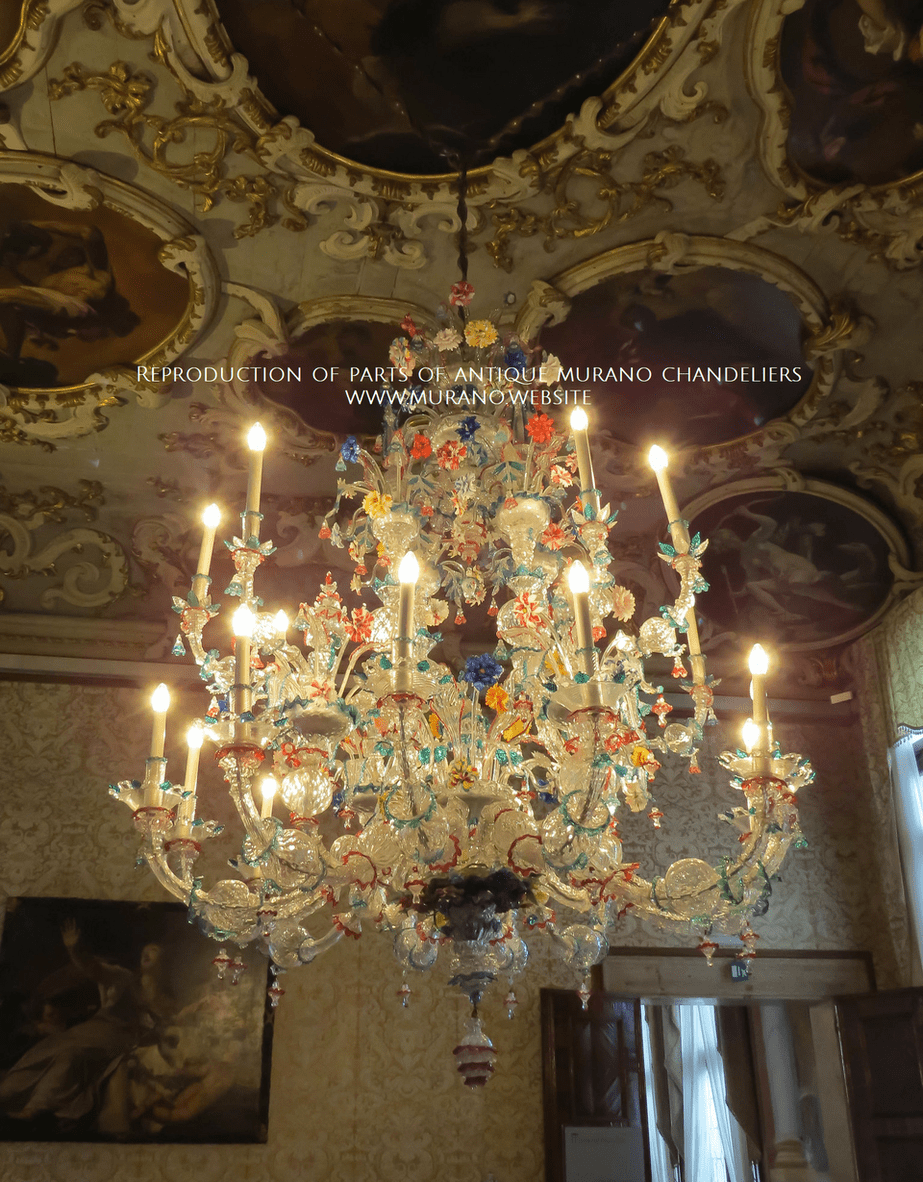 We can supply spare parts to replace missing or broken parts in your Murano glass chandeliers.
The Murano glass chandelier has a long tradition and is an artistic artefact that is part of Venetian history, culture and heritage. Murano glass chandeliers, very scenic and luxurious decorative objects, are always fascinating for their elegance and beauty.
The art of glass fusion, born in Egypt at the time of the 17th dynasty, was imported to Venice in ancient times. In the Middle Ages, due to several fires that occurred in the furnaces, the Republic of Venice ordered the transfer of all glassworks from the historical centre to the small island of Murano, located north of the city.
 Murano glass products soon became a worldwide success.
Nowadays Murano glass chandeliers are blown in different styles from the oldest to the most modern and usually made to measure.
For all those who love elegant and classy furniture Cherubini is an example of a style that could be suitable for many types of environments such as halls and living rooms.
It may happen that a piece is missing due to a breakage during cleaning or during a move: for any type of Murano glass
 chandelier we can provide the spare part you need to complete that beautiful work of art that you have in your home.