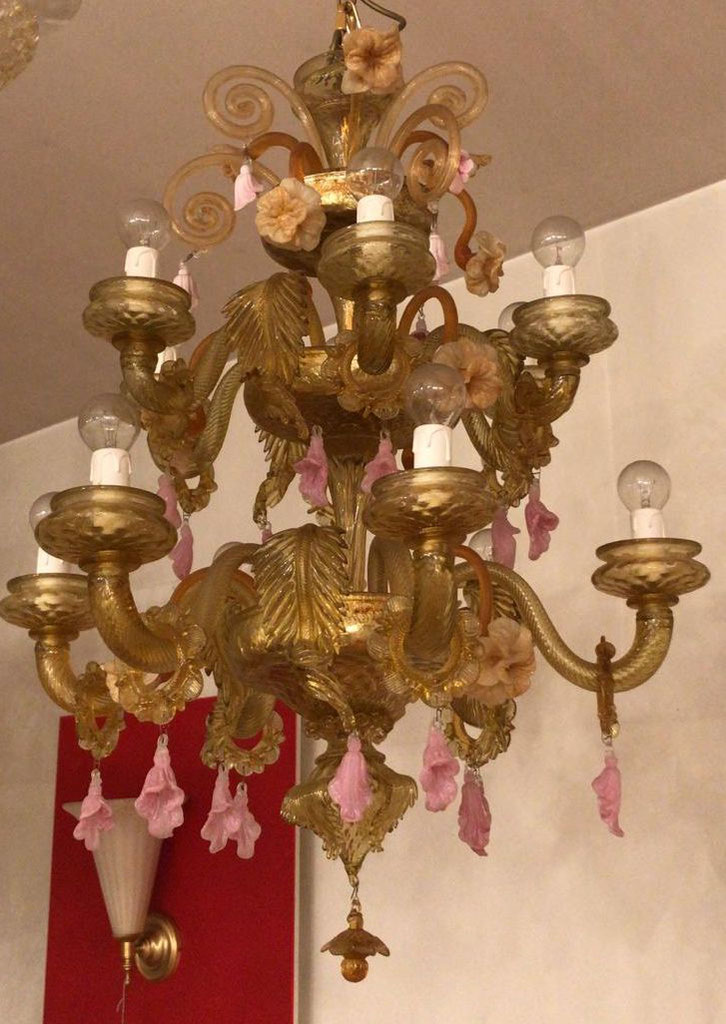 Of Master Molin
Spectacular chandelier on two floors with 4 and 8 arms respectively. The glass is a very bright dark amber color. The flowers are amber in paste, and the details, always in pink paste
Today we present a Murano glass blown glass chandelier
of the monumental category created and proposed by the style office of our glassworks.
We can make it in amber and pink as in the photo tending to brown or green, colours recommended for stylish or classic environments.
In the glassworks you can see live a whole series of models of Murano chandeliers in blown glass of large dimensions.
we receive only by appointment +39 3887364770 please contact whatsapp so we will call you back as soon as possible.
Please note this spectacular Venetian mirror with a contemporary Murano blown glass taste suitable for today's elegant contemporary houses with a sophisticated taste.
Mirrored a jewel of white and gold chandelier colours of a timeless beauty and beyond the passing fashions.
Are you lucky enough to have a white and gold Murano glass blown glass chandelier in your home and a small piece is missing? no problem send us a photo with the measurements, we can provide you all the spare parts for Murano glass blown glass chandeliers we can also provide you with Murano glass blown glass spare parts for monumental chandeliers.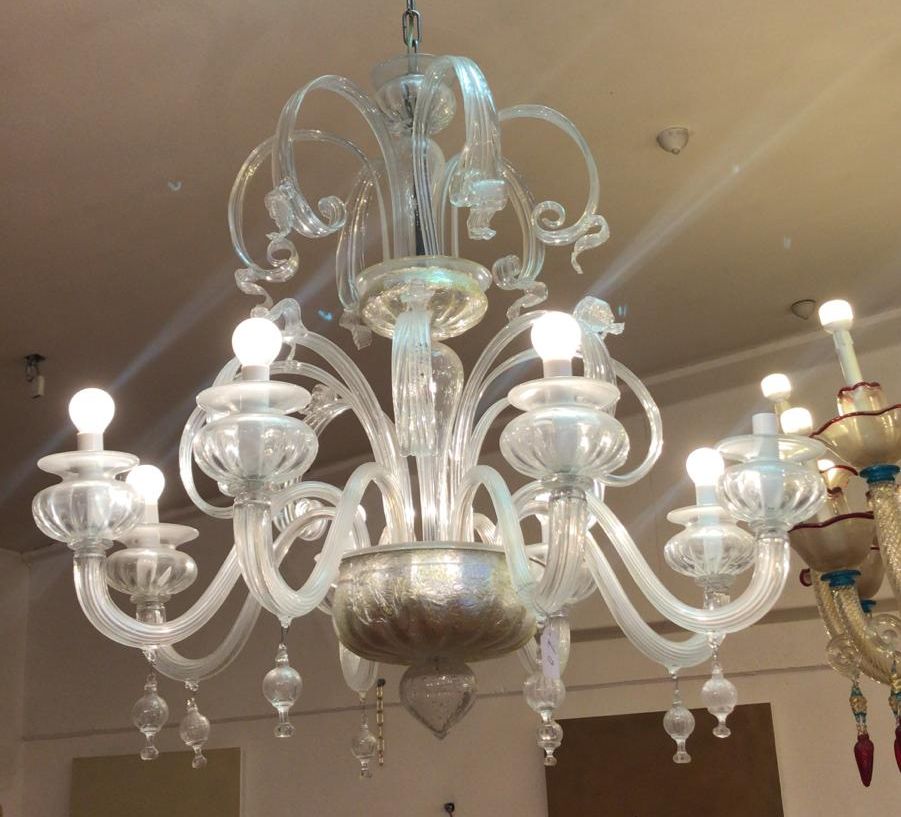 The perfection of this opal blown glass chandelier is of the highest standard. It can be seen in the perfect distribution of opalescent reflections. with its 8 arms, a diameter of 100 cm and the upper castle that throws it in a very decisive manner, it is characterized as a very important chandelier to be placed in a living room.