In Murano, in the Venetian Lagoon, an ancient tradition of Murano glass resists even in the new millennium: it is the art of glassmaking, which has been handed down for centuries, from father to son, maintaining the ancient methods of processing, heedless of the automation that is increasingly present in production outside the island of Murano.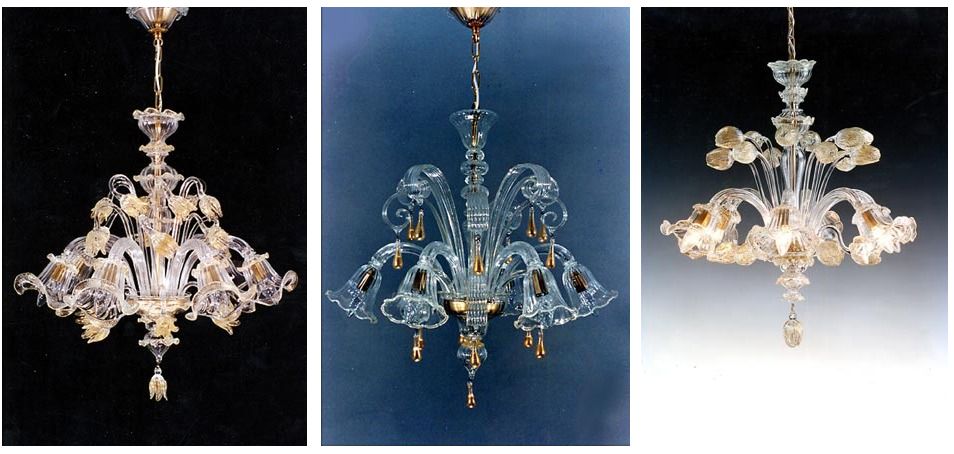 The individual pieces of Murano glass (we also provide spare parts for Murano chandeliers produced by other glassworks that do not provide this service) are blown and shaped by the masters with the experience gained over the years, following the secrets of an ancient craft. The Murano chandeliers factory, follows this tradition and realizes its models of Murano chandeliers with passion and creativity, but also innovation by choosing each model in Murano glass with extreme care respecting the Murano style chandeliers and developing at the same time, ideas and projects developed by qualified designers.

The coexistence between old and new is one of the major assets of this company, a vitality that characterizes it and that leads to the creation of lines and models appreciated for their beauty and elegance by connoisseurs, collectors and retailers around the world.

Those who buy Murano glass chandeliers of any shape, style or price, want more than just... glass. They seek the cultural and historical heritage of the tradition and creativity of Murano glass that expresses and from which it originates. The island of Murano and in general the Venetian territory, guarantee this heritage and for this reason it has been famous throughout the world for hundreds of years.