Murano chandeliers deserve to be chosen to beautify your home for so many reasons-they are handcrafted with traditional tools and techniques that ensure their lasting and unmistakable appeal.  The masterful work of the master on the Murano chandelier, along with the effect of the light that illuminates it, makes it a very beautiful and valuable piece to have in your home.  You can be assured that this is a high quality product, destined to be a cherished family item for generations to come.  The range of our Murano chandeliers is very wide with prices for every budget, from the factory to your home.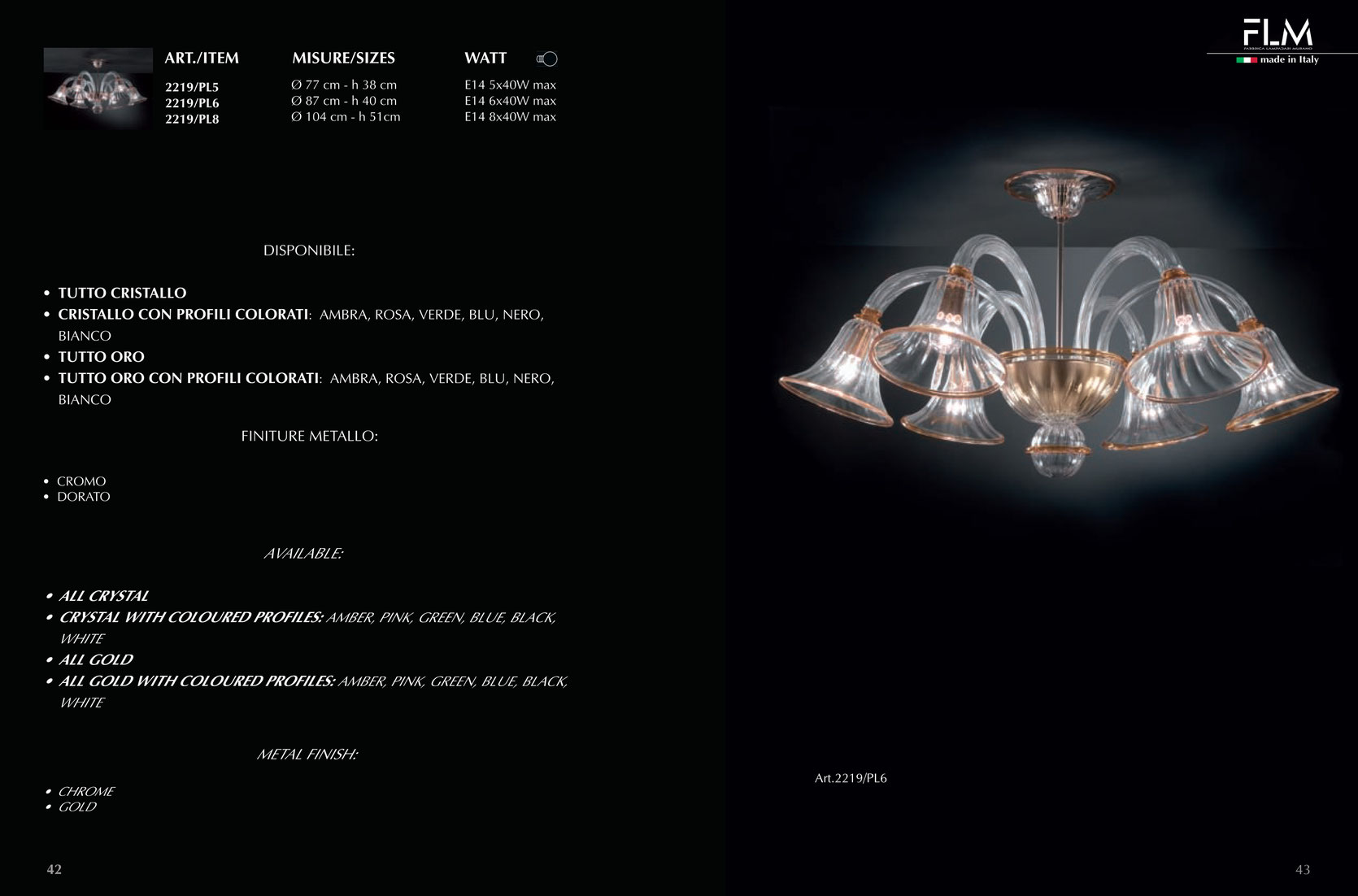 Murano glass chandeliers are part of the masterpieces of Venetian history.  The one and only fundamental feature that the Murano glass masters have in mind for this specific item is quality.  From manufacturers you can customize the design, shape, color, number of lights and size according to your wishes.
Murano chandelier workmanships are varied from chalcedony, to opaline, from glass paste to white silk, from aventurine to filigree , to murrina.
Classic styles are mostly made with a rich pattern of polychrome leaves and flowers or with rich gold transparencies inside Murano glass.
The metal frame of Murano chandeliers is covered with glass and adorned with leaves and flowers in transparent or colored glass.  The shapes of the chandelier itself blend with the glass, creating a delicate design and graceful elegance.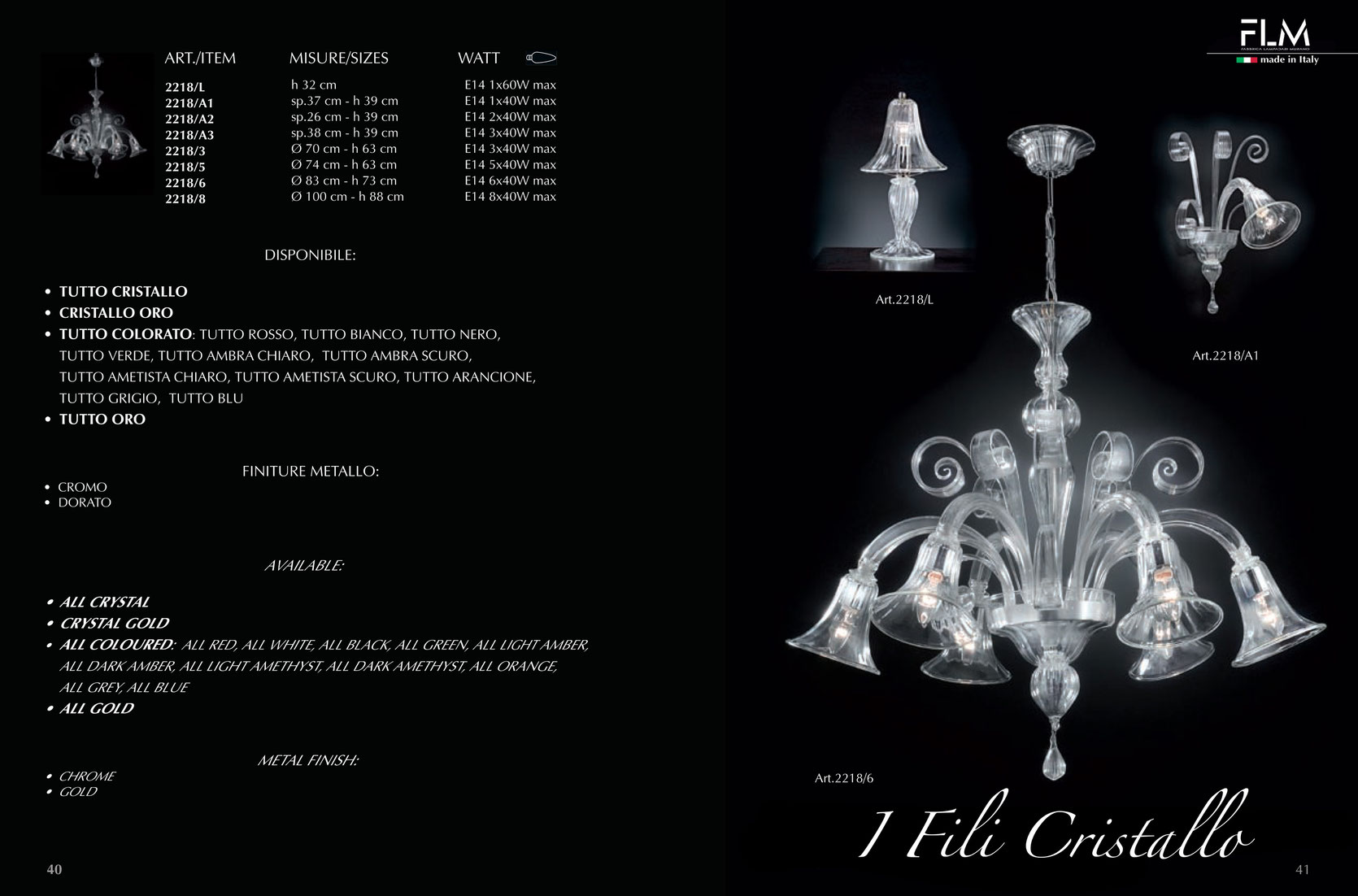 The sheer beauty of Murano chandeliers arouses a mix of emotions in the beholder.  One has the feeling of being in a world of dreams and fantasy, Imagine parties in halls illuminated by this fantastic work of art.  In the most beautiful homes shine the delicate light of these Murano chandeliers.  Wake up from a restful sleep and have a good morning with the sun touching this elegant art form in your room. The Murano chandelier is not only a decorative accessory for your room, but also a hallmark of your personal style.